Just-in-Time Inventory Planning & Warehousing
JUST-IN-TIME INVENTORY & WAREHOUSING
SPACE & EFFICIENCY WITH DEDICATED JIT INVENTORY & WAREHOUSE EXPERTS
Supply Source Options operates nearly 100,000 sq. ft. of professionally-managed, completely secure, ultra-clean storage space in Holland, MI.
Our dedicated team of experts are ready to solve your warehousing and just-in-time inventory requirements, no matter how large or small!
Using a proprietary inventory management system, we help manufacturers plan ahead and implement the steps necessary to prevent complications and create efficient warehousing and just-in-time inventory delivery.
With 24/7 inventory visibility, all of our customers have a 'window' to easily check on products at any time and know that S2O has you covered!
Comprehensive Inventory Planning
Specialized systems to plan and anticipate potential issues
Impeccably clean, organized warehouse
Real-time, 24/7 inventory visibility 
Order picking for just-in-time delivery
Order packing to customer specifications
Rely on S2O to make your inventory and warehousing more efficient than you ever thought possible!
Our team makes it happen everyday for manufacturers across the country. Let us help you take inventory management to the next level.
In-Depth Inventory Planning
Our in-house inventory planning system is one of our greatest differentiating qualities, one that has allowed us to grow and strengthen relationships with our customers.
With this system we can predict the future and foresee problems months before they arise. This allows us to collaborate with our customers on a prevention strategy and gives us plenty of time to implement.
INVENTORY MANAGEMENT
We do warehousing a little different, and much better than most!
Our top-notch inventory management system for our 100,000 sq. ft. facility excels in efficiency. Using a proprietary inventory management software allows us to foresee issues we would be facing months down the road and plan ahead.
Keeping our warehouse impeccably clean and organized helps maintain a smooth-flowing, ultra-efficient operation that saves customers time and money.
Real Time Inventory Visibility
A 24/7 inventory gives you instant access to your data.
Our software offers another valuable tool which is the ability to see the exact amount of inventory we have, its precise location within our warehouse, and complete details related to that specific item.
A combination of alert watchmen and meticulous precautionary functions performed by our system on a regular basis provide our customers with complete peace of mind.
Our cutting-edge inventory management system makes it easy for the Supply Source Options team to pull your product when you need it and get it safely packed up for shipment. Order picking and packing is always a smooth and efficient process in our warehouse.
Customers also take advantage of our logistics expertise and trust us to arrange transportation. 
ORDER PICKING
Having a well organized warehouse helps ease the picking process, whether it be a single piece order, a bulk shipment, or cross-dock.
These are all within our capability and we successfully execute this service daily. No matter the quantity or consistency of your orders, we will pick the right amount every time.
ORDER PACKING
The packing stations in our facility are well equipped with all of the essential tools to ensure an efficient packing process.
Our packing team uses advanced scanning technologies to ensure the correct steps have been taken before labeling it and moving it to a designated staging area to await shipment.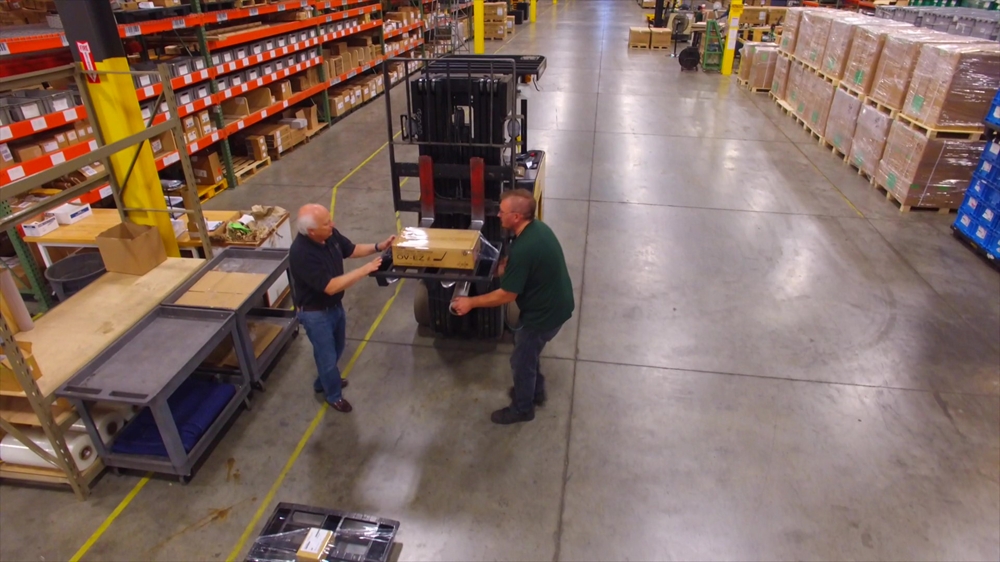 Why trust S2O with inventory planning and warehousing?
An experienced team works with you to fully understand requirements

State-of-the-art equipment

Timely turnaround

Cost-effective

Comprehensive, easy-to-understand reporting

Excellent service
We do so much more than inventory planning!