SORTING & SEQUENCING SERVICES
Quality Sorting Company Focused on Delivering Excellence & Value
Manufacturers can ensure that parts are defect-free by using industrial sorting services to solve quality issues before they start!
Rely on Supply Source Options for quality inspection, sorting and sequencing services at every stage of sub-assembly, production and delivery to make just-in-time inventory even more efficient.
Industrial Sorting Services for Manufacturers
Timely, accurate sorting services according to your exact specs
Comprehensive inspection, sorting and sequencing, rework and containment
Multi-supplier sorting
Fully transparent, detailed reporting
Whether you suspect quality issues, or want to prevent them from happening in the first place, S2O has you covered!
Quality, Industrial Sorting Services
Let us help you address immediate and long-term concerns with quality control!
Using your exact specifications, we will inspect parts, detect those that do not conform and prevent bad products from reaching your customers.
Through visual and basic dimensional inspection, Supply Source Options' experienced team will provide detailed reporting and open the lines of communication to ensure we get it exactly right. We can inspect and sort according to anything that is specific to your part, including scratches or cracks, finishing issues, missing pieces and much more.
Any defective parts will be immediately contained and included on our detailed reports, which can be sent hourly, daily or anytime you'd like.  
Our team can even work with you to find solutions and rework parts for production or eliminate them from the supply chain completely.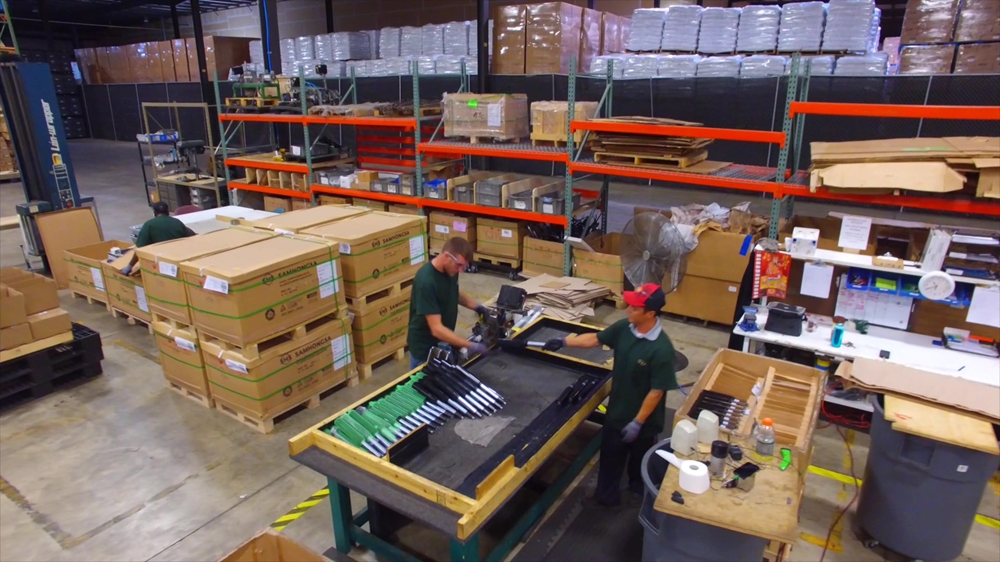 Multi-Supplier Sorting Services
Consolidate sorting and quality inspection of parts that you source from multiple suppliers.
Increase efficiency and ensure top-tier quality when you send parts from all your different suppliers to S2O for sorting.
With one source for sorting, you gain more consistency. A single source for sorting will better see the 'whole picture' and how each piece fits together to ensure overall higher quality.
We can even contain problem parts and offer recommendations to rework them and protect your profits by getting them back into production fast!
Why trust S2O with quality sorting services?
An experienced team that works with you to fully understand the potential issues, product specs and sorting requirements

State-of-the-art equipment

Timely turnaround

Cost-effective

Detailed, comprehensive, easy-to-understand reporting

Excellent service
We do much more than just sorting parts!